Using the latest in ultra-safe "Cold Spark" technologies, Sparkle Fountains add one of the most impactfull effects possible indoors where pyrotechnics cannot be used.
Grand Entrances
Whether it be the Bride & Groom or your company CEO, this really adds the WOW factor to their entrance to an event and is guaranteed to capture everyones attention.
All inclusive
Packaged in small discrete units, fountains come complete with an operator who set-up and clear down the fountains and will have also have been fully briefed on when the fountains are to be used. We are also fully trainged and insured for using this equipment.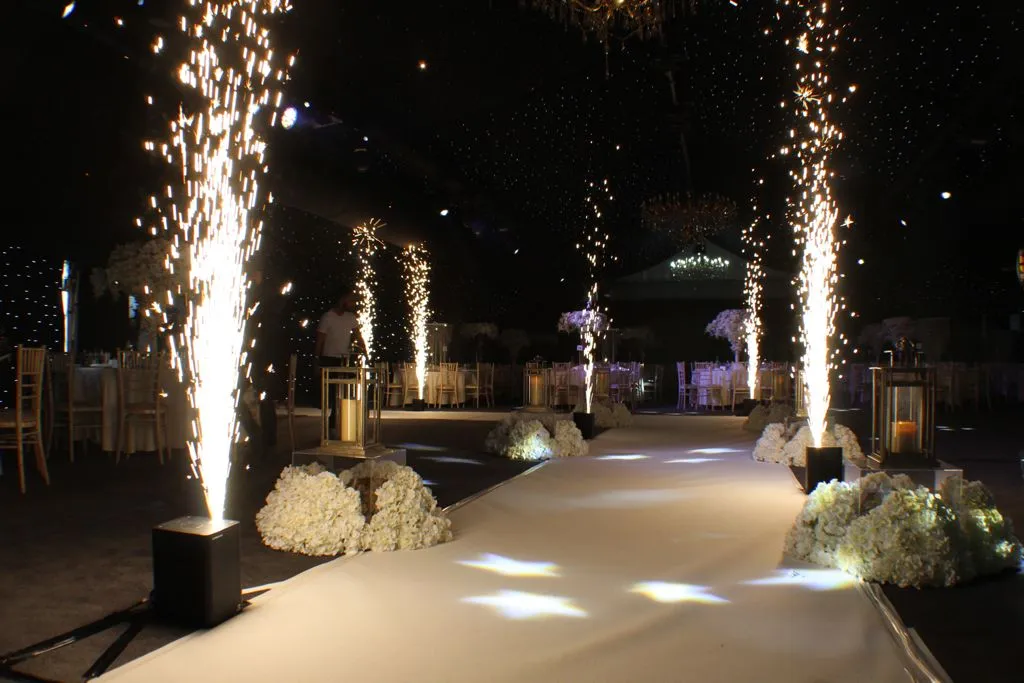 Venues
We will work with the venue to ensure that all required paperwork and safety checks are completed prior to your event. This prevents any unwanted suprises for you on the day.
Although totally safe when used professionally, please get in touch if you wish to have sparkle fountains added to your event as there are certain restrictions such as ceiling heights that need to be complied with.
Get in touch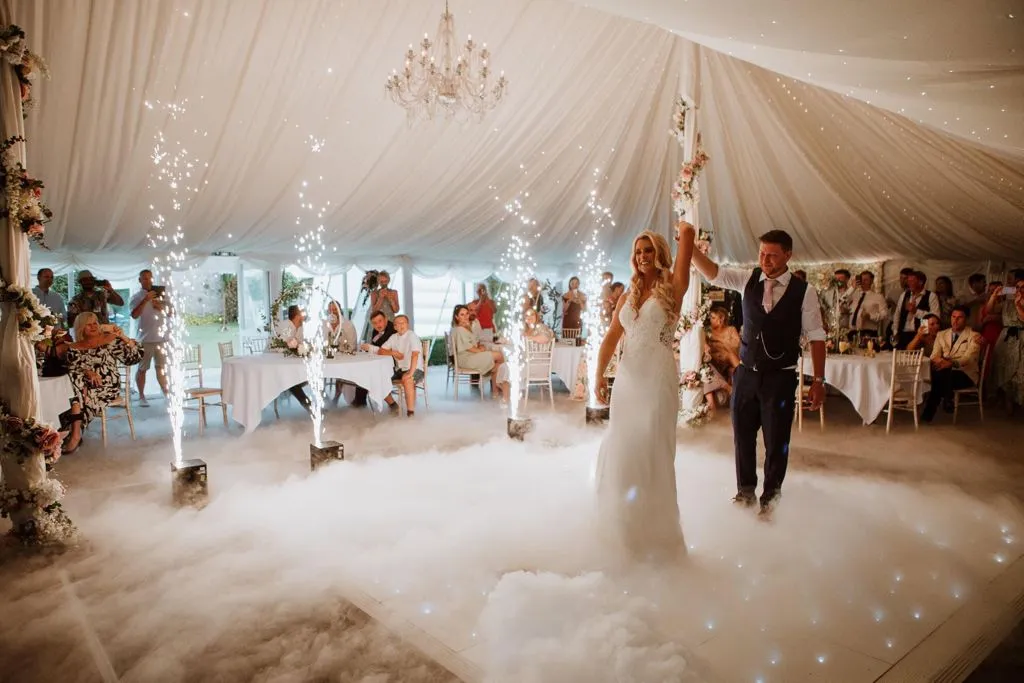 Photo Credit Liza Edgington